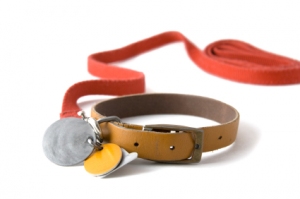 2011permits are now available for sale.
If you are looking for a last minute holiday gift for the dog lover in your life, consider giving a permit.
Click here for more information about permits and to download an application.
The cost is $25 for Milwaukee County residents. There are discounts for seniors, persons with disabilities and multiple dog homes. To purchase a permit, you need a valid dog license from the municipality you live in and current rabies vaccination tag number.
Permits can be directly purchased from:
Parks Administration Office - 9480 W Watertown Plank Rd, (414) 257-8024
The Mitchell Park Domes - 524 S Layton Blvd, (414) 649-9830
Wilson Recreation Center - 4001 S 20 St, (414) 281-6289
Milwaukee Area Domestic Animal Control Commission (MADACC) - 3839 W Burnham Ave, (414) 649-8640
If you do not have a license, you can obtain that from MADACC as well or directly from your municipality. Click here for more information.
If you don't have this information for the person your would like to buy a permit for, don't worry! You can always give them a gift certificate for a dog park permit.
Gift certificates can be purchased online. They are labeled as Golf Certificates but can be used for any Parks Department purchase including dog park permits. Click here for more information.
Or, you can purchase a gift certificate in person at these locations during the holiday season:
Parks Administration Office - 9480 W Watertown Plank Rd, Wauwatosa, WI
Brookfield Square Mall Kiosk - 95 N. Moorland Road, Brookfield, WI
Mayfair Mall Kiosk - 2500 N. Mayfair Road, Wauwatosa, WI
Southridge Mall Kiosk - 5200 S. 76 St., Greenfield, WI